SXSW Preview: Sound Team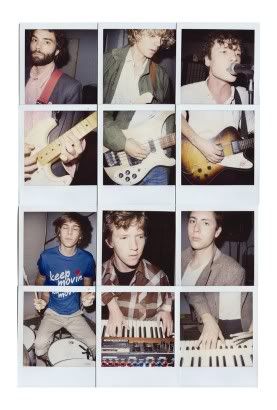 Austin's Sound Team have been rolling around in the buzz for quite awhile now, and with SXSW right around the corner, they seemed poised to rock both hometown and visiting fans. Their latest EP is available on Big Orange, and an album that will be dropping June 6th on Capitol Records.
MARCH 9 HOUSTON ENGINE ROOM
MARCH 10 DALLAS GOOD RECORDS IN-STORE 4 P.M.
MARCH 10 DALLAS GYPSY BALLROOM
MARCH 11 AUSTIN EMO'S
MARCH 15 AUSTIN EMO'S
MARCH 16 AUSTIN BUFFALO BILLIARDS
MARCH 17 AUSTIN LA ZONA ROSA
MARCH 17 AUSTIN BIG ORANGE



MySpace: Sound Team
Audio: "The Fastest Man Alive
Audio: "Don't Turn Away"