Yeah Yeah Yeahs: New Album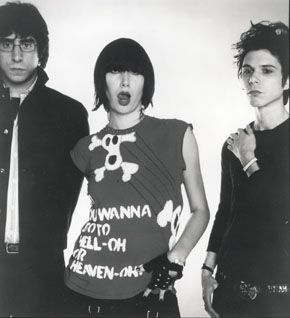 Expect the new album from Brooklyn's the Yeah Yeah Yeahs on March 28th through Interscope, and it's anything but a sophomore slump with songs that range from folky to visceral. I haven't settled on any favorites yet, but I am way into that acoustic version of "Cheated Hearts" right now.

What's the deal with Karen O's hair?

I've got two tracks from the new album below, but I am going to take them down this weekend.

Preorder:

Show Your Bone

s
Audio: "Way Out"
Audio: "Honeybear"