The Sounds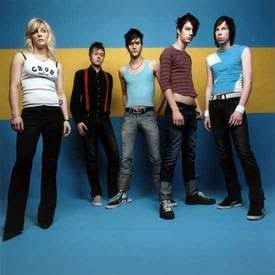 If you are looking for a good Missing Persons/Cars/Blondie fix, look no further than Sweden's The Sounds. Their second album, Dying To Say This To You is out on Feb. 21st on Scratchie / New Line and not only one-ups the debut, but it blows it out of the water!

Oh yeah, anyone have the lead singer's number?

MySpace: The Sounds
Audio: "Painted By Numbers"
Audio: "Queen of Apology"