Walter Meego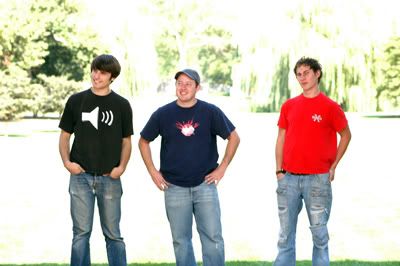 Describing themselves as a "mutant dance rock" band, Chicago group Walter Meego seize the dance floor with an unabashed fury. Having already shared the stage with the likes of Tom Vek, Hard-Fi and Caribou, it's a wonder that these guys haven't blown up yet. I guess it's only a matter of time. Check out their webapge--they have a lot of hot shows coming up in the Chicago area!

MySpace: Walter Meego
Audio: "Through A Keyhole"
Audio: "Through A Keyhole" [Walter's Emotional Robot Mix]