Sound Team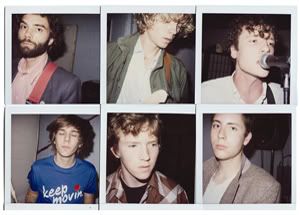 I've been rocking Sound Team a lot lately! You should most definitely pick up their Work EP if you have a sense of what's good in music. The band hails from Austin, TX and create songs that build up from your standard indie rock blueprint before making a pit stop at the thrift store to nab that old synthesizer and every cassette tape in sight.

MySpace: Sound Team
Audio: "The Fastest Man Alive"
Audio: "Don't Turn Away"