Lupe Fiasco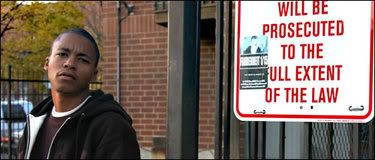 Kanye West's sophomore album, The Late Registration was one that I totally slept on last year, and honestly, I have yet to really spend a lot of time with it. One song that I am totally rocking on it is "Touch The Sky," where Kanye gets down with Chicago's [the city, not the pop group] Lupe Fiasco. He's on the cover of this month's Fader -- and it's even the front! His debut, Food & Liquor, will be out sometime this spring on Atlantic Records.

Definitely add him as a friend on MySpace because you can download two of his mixtapes for free!

MySpace: Lupe Fiasco
Audio: "Kick, Push"