Four Dead in Ohio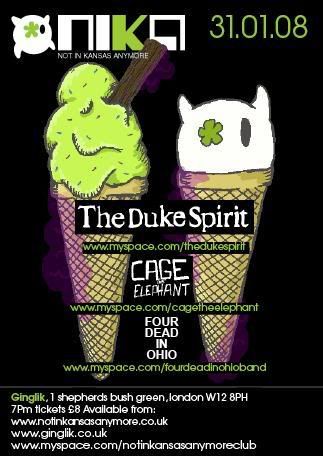 Myspace
//
"Jesus Won't Dance in My High Heels"
[mp3]
On Wednesday, one of my
office mates
and I were discussing the brilliant debut album from the Stone Roses and before I could even start pontificating on how great every note on that record is, he insisted that I check out a band.
British four piece Four Dead in Ohio wins points by not only liberally recalling the Stone Roses, but with the Neil Young reference as well. The band's first single, out now on
Fierce Panda
, debuted at #9 on BBC Radio 1's
Indie Charts
this week. Not only does the band have the sound and excellent label backing them, but they've recently supported some top talent, including the Raveonettes, the Duke Spirit, the Black Angels, and Ladytron.
Labels: Four Dead in Ohio