A Brief History of Saint Etienne: Part Two [Foxbase Alpha]
Saint Etienne
formed in 1988 in Croydon, England, and were a group made up of music journalists, ones whose ideas were as extensive as their record collections. Songwriters Pete Wiggs and Bob Stanley formed the core of the group with Sarah Cracknell coming along later, although she appears on most of the band's debut,

Foxbase Alpha

, which was released in 1992. While the group was obviously fixated on the sounds of '60s London, they were able to adroitly mix that love with the more contemporary dance sounds that were filtering about the UK at the time. They named themselves after a French soccer [football] team.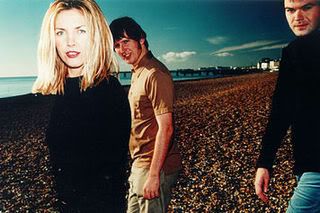 At first listen,

Foxbase Alpha

is an indie dance album, but upon closer inspection, this was an intelligently crafted album, one that merged indie, dance, '60s girl groups and samples of found sounds. This was a record that was ahead of its time, and the record's first single was their cover of Neil Young's "Only Love Can Break Your Heart," a brilliant discofied version that defines the group to this time. Oddly enough, Cracknell didn't appear on this track -- Moira Lambert handled lead vocals.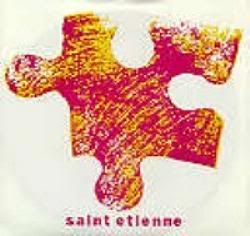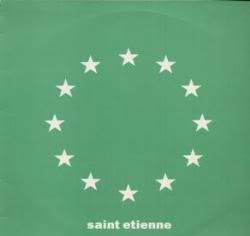 Other standouts on the record include the loungey, almost jazzy "Carnt Sleep," the sexy indie dance anthem "Spring," the sample heavy "People Get Real," the girl group-inspired "Nothing Can Stop Us" and "Kiss & Make Up" [Sung By Donna Savage]. This was a record made by dabblers and record collecting geeks that had favorite tunes in every genre, but most importantly, Saint Etienne was able to craft a record that, at least in my mind, is what London and Europe sound like on a warm summer night -- a cosmopolitan sound for the indie rock set.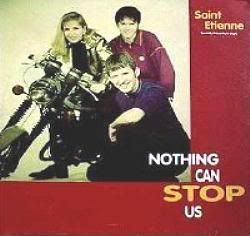 [mp3]
"Only Love Can Break Your Heart"
[mp3]
"Spring"
[mp3]
"People Get Real"
[Video]
"Only Love Can Break Your Heart"
[Video]
Kiss And Make Up"
[Video]
"Nothing Can Stop Us"
[Video]

"Nothing Can Stop Us" 12" Remix


[Video]

"Nothing Can Stop Us" [Live at the Hollywood Avalon Feb. 2006]