Crystal Castles: New 7"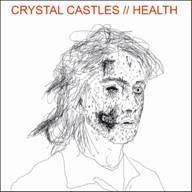 While we wait for
Crystal Castle's
full-length debut later this year on
Last Gang
, this Toronto glitch-pop duo throws a couple of tracks our way in the form of a split 7" [with Health] on
Lovepump United
. On top of all of this, the band has been busy remixing the likes of Bloc Party, Liars and The Klaxons, turning these dance rock groups inside out through the eyes of an old Atari console.
[Myspace]
Crystal Castles
[mp3]
"Mother's Knows Best"