CMJ 2k6 Preview: Kristoffer Ragnstam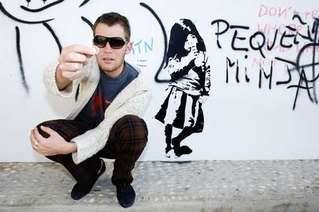 Is it just me or has there always been a certain type of band that came out of Sweden? No matter what the music, the feeling always evokes the beautiful landscape of the tundra, but
Kristoffer Ragnstam
recalls a beauty of a different kind. He is equal parts the passion of

Ted Leo

, the pure pop of

Spoon

and the expert eclecticism of

Beck

, a sound that he has spent years crafting. Look for the full-length

Sweet Bills

in March [an EP is digitally available now], and check out his CMJ show on Nov. 4th at the Alphabet Lounge.
MySpace:
Kristoffer Ragnstam
Audio:
"Breakfast By The Mattress"