CMJ 2k6 Preview: 120 Days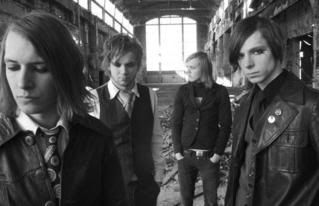 My boss just returned from Iceland and one of the bands that he can't stop talking about is Norway's 120 Days, a sinister mix of no wave, electronica and shoegaze, and it's something that would only fit in on Vice. Their eponymous debut is filled with songs that can't easily be contained into a simple pop nugget, and that's one of the best things about them -- they're a bunch of guys not afraid to fuck with convention. The band's tour of the States is bringing them to NYC for a few shows during CMJ, including the Vice showcase with my new favorite band,

The Black Lips

.

Nov. 1: Vice CMJ After Party [2 am] The Cakeshop
Nov. 2: Vice/Hydra Head Showcase [11:45 pm] Sin-E
Nov. 3: Total Norway [7 pm] Pianos Upstairs



Buy:

120 Days
MySpace:
120 Days
Audio:
"Come Out (Come Down, Fade Out, Be Gone)"