Boston: Shows [Week of 06.19.06]
06.20: Gomez @ The Paradise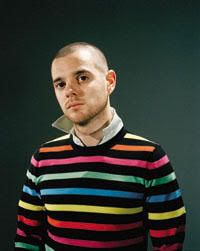 06.21:
The Streets
/
Lady Sovereign
@
Avalon
The latest album from The Streets will not do anything to change their standing in the States -- it's just going to be the same indie nerds and Anglophiles rocking this, but those who are still not listening in are missing out. Mike Skinner has perfected a brand of hip hop that is regional in nature, but instead of repping the ATL or LA, he is giving big-ups to London all the way. Lady Sovereign opens.
Audio:
"Prangin' Out"

06.22: The Plastic Constellations @ Middle East Up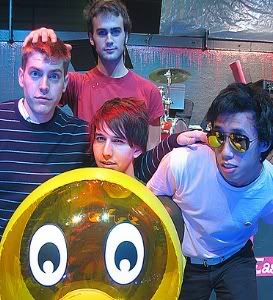 06.23:
Blanks
@
Great Scott
Blanks is more or less Boston's version of

Bloc Party

, a group that can rock with the best of them, but is totally down with the arty remix kids. The Pill continues to be a great showcase for local bands and some of the best Friday night drunk dancing.
Audio:
"Pouncer"
06.23: Nine Inch Nails/Bauhaus @ Tweeter Center

06.24: Asobi Seksu/Slow Signal Fade @ Great Scott

06.24: Buffalo Tom @ The Paradise

06.24: Keane @ Axis

06.24: Evermore @ T.T. The Bears

06.25: The Paper Chase @ Middle East Up

06.25: Morningwood/Rock Kills Kid @ Axis

06.25: Devotchka/Norfolk & Western @ T.T. The Bears