Regina Spektor: Album Review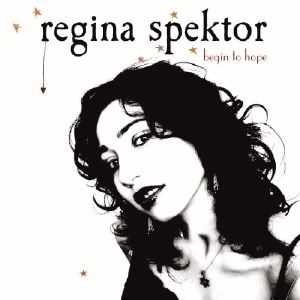 Regina Spektor is a weird one -- she is a kid in an adult's body with an eccentric flair and an amazing talent. Those other piano-playing female singer-songwriters have nothing on her, as Fiona Apple is overrated, Nellie McKay is a kook and Tori Amos is irrelevant and boring. With her third album, Spektor is able to use her eccentricities to craft remarkably off-kilter pop music that straddles everything in-between folk, indie and jazz.

Some of these songs have been bouncing around for years. Spektor is known for her incredibly long live shows [check last fall's three hour Bowery performance] that are filled with nuggets she has been tooling around with that just never seem to come to fruition. "Edit," "Summer in the City" and "Apres Moi" have been knocking about for quite awhile and now that the songs are fully realized, they are that much more captivating. Spektor is one those artists who can thrive in any medium, and while she is a totally different beast live, her recorded output ranges between beautiful and intense.

Regina Spektor has never been an artist that you get right away. She didn't hit me until I saw her perform live, and I am basically sold for life. On

Begin To Hope

, Spektor remains the same goofy eccentric we all know and love, but she takes another step away from her peers to solidify herself as a classic pop musician who is not afraid to chart new territory.



Buy:

Begin To Hope


MySpace:

Regina Spektor


Audio:

"Edit"