Boston: Shows [Week of 03.27.06]
Here is what the city of Boston has to offer this week -- it should be yet another fun and show filled time!

03.27: Magnolia Electric Co./Destroyer/Nedelle @ Middle East Down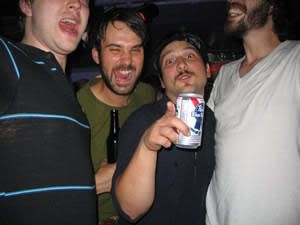 03.27: The Joggers/Georgie James/Night Rally @ Middle East Up
I've seen this band a ton, so one more time won't hurt, right? Their SXSW performance was marked by crazy guitar theatrics and other jams of that sort, plus they did a cover of "Long Distance Runaround"!
Audio: "Hot Autism"


03.29: Kelly Stoltz @ Great Scott


03.29: Scout Niblett @ Middle East Up


04.01: Frank Smith/Jake Brennan & the Confidence Men @ Great Scott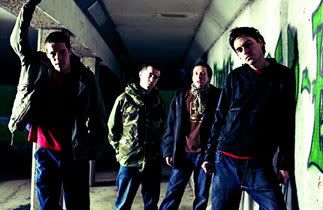 04.02: Hard-Fi/ @ The Paradise
Hard-Fi are back in town and this time you have to pay [the last show was sponsered by WFNX], but it will be worth it, as they are one of the best live shows I've seen in the 2k6!
Audio: "Feltham Is Singing Out"


04.02: The Stills/Sam Roberts @ T.T. The Bears
I kinda killed the first album from The Stills by listening to it way too much, but whatever, it's an awesome time. Despite tweaking their sound a bit, it looks as though their sophomore release will be another winner.
Audio: "In The Beginning"


04.02: They Shoot Horses, Don't They @ Great Scott

If there are any other shows this week, let me know and I'll get them up here.