Pretty Boys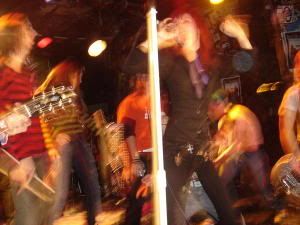 Brooklyn group Pretty Boys formed in the summer of 2004, and oddly enough, are all girls. Their debut album, Ghetto Rock, dropped on Jan. 14th and conjures sweet sweet nothings of the swagger of Guns N' Roses and the insane funk of Prince filtered through an ipod from the year 2106. Their next show is on Feb. 16th at Trash in Williamsburg [Brooklyn], NY.

MySpace: Pretty Boys
Audio: "I Wanna Dance"