2005: the albums
This year was a great one for new music and I honestly had the worst time trying to put a list together. There was just too much good stuff and only twenty spots available. Below I have the cream of the crop along with some audio and video samples for you. Feel free to tell me that I like shitty music, but just please back it up with your lists. PLEASE.

Next week look for my honorable mentions and bands that I am pumped about for the new year. I'll be going away for the next week and a half, so I will not be updating as much. Thanks for reading this year!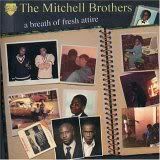 20.
The Mitchell Brothers A Breath of Fresh Attire [The Beats]

Audio: "Excuse My Brother"

19. The Joggers With A Cape & A Cane [Star Time International]
Audio: "Era Prison"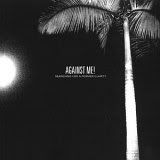 18. Against Me! Searching For A Former Clarity [Fat Wreck Chords]
Audio: "From Her Lips to God's Ears (The Energizer)"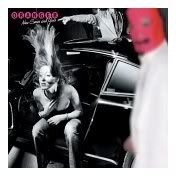 17. Oranger New Comes and Goes [Eenie Meenie]
Audio: "Crones"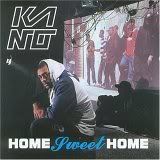 16. Kano Home Sweet Home [679]
Audio: "Remember Me"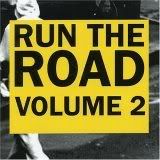 15. Various Artists Run the Road 2 [679]
Audio: "Run the Road [f/ Katie Pearl]"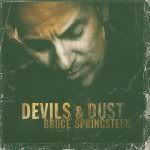 14. Bruce Springsteen Devils & Dust [Columbia]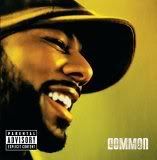 13. Common Be [Interscope]
Audio: "The Food"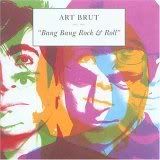 12. Art Brut Bang Bang Rock & Roll [Fierce Panda]
Audio: "Emily Kane"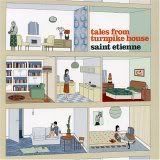 11. Saint Etienne Tales From Turnpike House [Sanctuary]
Audio: "Teenage Winter"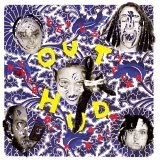 10. Outhud Let Us Never Speak Of It Again [Kranky]
Audio: "It's For You"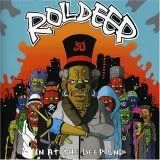 9. Roll Deep In At The Deep End [Relentless]
Audio: "Bus Stop"



8. Bright Eyes I'm Wide Awake, It's Morning [Saddle Creek]
Audio: "Train Under Water"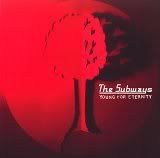 7. The Subways Young For Eternity [Infectious]
Audio: "Rock & Roll Queen"
Video: Rock & Roll Queen" [Quicktime]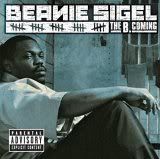 6. Beanie Sigel The B. Coming [Roc-a-fella]
Audio: "I Can't Go On This Way [f/Freeway]"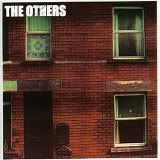 5. The Others The Others [Poptones]
Audio: "Lackey"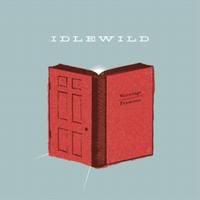 4. Idlewild Warnings/Promises [Capitol]
Audio: "Welcome Home"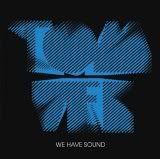 3. Tom Vek We Have Sound [Star Time]
Audio: "I Ain't Saying My Goodbyes"
Video: here

Tom Vek is more or less indie rock's Mr. Wizard. His formative years were spent in his garage tinkering with all of the musical equipment his father had available. On We Have Sound, he takes this builder/destroyer attitude to assemble a sound that the Talking Heads would make at art school in 2015. Vek expertly melds post-punk minimalism with the future shit that only comes from the mind of someone that has all of the answers.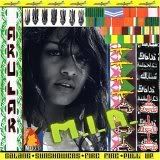 2. M.I.A. Arular [XL/Interscope]
Audio: "Amazon"
Video: "Bucky Done Gun"

This is unofficially her second album after last summer's breathtaking Piracy Funds Terrorism mixtape that she put together with Diplo, but with the major label backing of Arular, M.I.A. was everywhere. Her lazy susan of genres intact, the bhangra-inflected "Pull Up the People" doesn't lose its punch or message and "Amazon" is the best dance song with a Caribbean backdone since like fucking ever. As a live performer, she moved from the timid girl who sheepishly spit some flavor at Hollertronix in late 2k4 to the woman who owned every attendee at Boston's Paradise this year. Maturity is a gift and Ms. Maya has it.



1. Bloc Party Silent Alarm [Vice]

Audio: "Banquet"
Audio: "Plans"
Video: "Helicopter"


When the first notes of Bloc Party's "Banquet" trickled onto the shores of the U.S. in 2004, it was obvious that the floodgates that Franz Ferdinand nuzzled open had exploded. With the release of Silent Alarm, Bloc Party showed that they were not just riding the coattails of a trend. Not only were they able to accurately approxiamate shades of Gang of Four and The Jam, but their bookmarking of early '80s U2 is what set this album on fire. "Banquet" is as fresh now as it was a year previous, "Positive Tension" is a fierce rocker with instantly quotable lyrics and "Plans" is a bittersweet treatise on insecurity that is buttressed by an absolutely devistating guitar solo.