The Subways @ Great Scott [Saturday Dec. 3rd]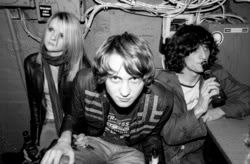 Hey Boston kids: The Subways are going to be here tomorrow and you really have no reason NOT to go! Seriously, their live show is off the hook and they are playing with the comparable Twenty Twos, a band that I don't know much about, but the song clips on their site blow my mind.

The festivities start around 9 p.m. at Great Scott in Allston. Word.

Audio: "Oh Yeah"