it's a good day for iced coffee
So in some Exitfare news, I've added some new links off to the side as of late. Check them out off to the side: Headphones Sex has links to great dance music and football, Big Stereo has hooked me up with a great
Lady Sovereign
track and two out-of-print Pajama Party jams and then there's the Superficial, which is more celebrity gossip. And I love celebrity gossip.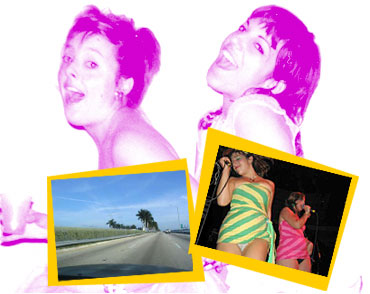 Other stuff. So after Chris over at
Gorilla vs. Bear
posted some tracks from
Avenue D
, I checked them out and fell in love (in more ways than one!). Since then, I've been bouncing e-mails back and forth with Daphne from the duo with hopes of doing something for them at
work
. She even sent me the EP! Hell, maybe since they're in Brooklyn they'll come to the Planetary party at
CMJ
?