post-marked stampz
This is a total fucking blast from the past 2k6 style.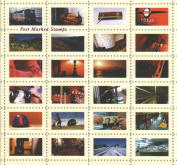 I did my best to collect all of these 7"'s throughout the last couple years of high school & my year in DC. Word. Greg & I are totally rocking out to the CD comp of it right now. Highlights:
-The Get Up Kids. The original version of "I'm a Loner Dottie, A Rebel." So classic...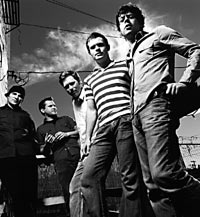 -Still Life. "Looks Like Tomorrrow" is one of the best songs EVER.
-Very Secretary. I interviewed 3 of the members of the band seperately for my old zine, but as I was waiting for their violinist to get back to me, the band had already broken up.
-Rainer Maria. Still completely fucking awesome....