Calories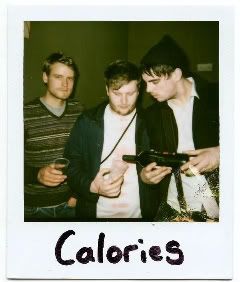 Myspace
//
"A Bear A Bison"
[Audio]
This March will see the release of the debut album,

Adventuring

, from Calories (ex-Distophia) on
Smalltown America
, a small record label based in Northern Ireland and London. Despite just playing their first gigs last summer, the band already has a powerful arsenal of math pop-influenced songs. Over the next couple of months, they'll be sharing the stage with Women, Favours for Sailors, and The Thermals. Yet another quality band to add to the growing math rock movement in England.
Labels: Calories, math rock, Smalltown America