Lightspeed Champion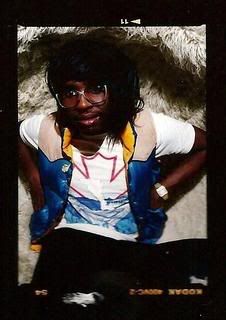 Myspace
//
"Tell Me What It's Worth"
[mp3] //
"Galaxy of the Lost"
[Video] //
"Midnight Surprise"
[Video]


There are those bands that you set out to like and those that make you like them, and
Lightspeed Champion
is definitely the latter as I didn't listen to the album until I got it for someone else. The group centers around Devonte Hynes, formerly of
Test Icicles
, along with a rotating cast of friends, including Florence of Florence and the Machine, Martin AKA The Train Chronicles and Emmy the Great, as well as Mike Siddell (ex-Hope of the States) on violin and Ryan Barkataki (ex-Snow White) on drums. While the band is just as eclectic as Hynes' previous outfit, the genres he recalls are much more accessible, such as classic pop and swirling pop-rock.


His debut album,

Falling Off the Lavender Bridge

, was released at the end of January in the UK and will hit the states in March on
Domino Records.

"Tell Me What It's Worth"