The Duke Spirit: New Album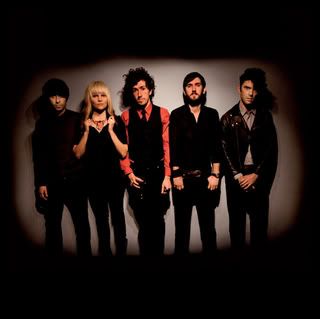 Myspace
//
Neptune
[Album Stream]
The Duke Spirit's
sophomore album,

Neptune

, hits iTunes worldwide on February 5th, while the official release will not be until April 8th through Shangri-La Music. Unlike many UK bands, we were able to catch the band numerous times while they were touring on their first album, showcasing the amazing talents of lead singer Leila Moss. The band, always hard to pin down, does not fit neatly in any corner of indie rock and their new album continues that trend.


Look for the band to play a handful of dates on this side of the Atlantic this month and during SXSW.

Neptune

is available to preview above.


2/12 Brooklyn, NY - Music Hall of Williamsburg (w/ The Kooks)

2/13 New York, NY - Mercury Lounge

2/14 New York, NY - Union Hall, Brooklyn

3/5 Los Angeles, CA - The Echo

3/7 & 3/8 – Toronto, - Venue TBD

3/12 SXSW Austin - KCRW showcase