UNKLE Video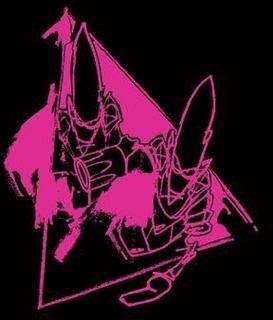 Believe it or not,
UNKLE
has been around for 14 years, and as they gear up for a new album later this summer, bits and pieces have slowly started to filter out. Although the video for "Rabbit in Your Headlights" was pretty awesome, the whole idea of trip hop was not, but irregadless, I'm excited for the new record. There's a link for a behind the scenes video for "Burn My Shadow" below featuring commentary from James Lavelle and Ian Astbury [The Cult].
The new album

War Stories

is out on July 24th through Lavelle's Surrender All imprint, which is distributed through Red Ink. There are currently a handful of European dates with a North American tour forthcoming.


1. Intro
2. Chemistry
3. Hold My Hand
4. Restless (feat. Josh Homme)
5. Keys To The Kingdom (feat. Gavin Clark)
6. Price You Pay
7. Burn My Shadow (feat. Ian Astbury)
8. May Day (feat. The Duke Spirit)
9. Persons & Machinery (feat. Autolux)
10. Twilight (feat. 3D)
11. Morning Rage
12. Lawless
13. Broken (feat. Gavin Clark)
14. When Things Explode (feat. Ian Astbury)

[Myspace]
UNKLE
[Video]
"Burn My Shadow"