New DJ Never Forget Mix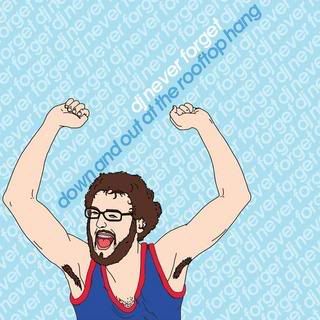 It's the summer, so it's the perfect time for good music. I've posted his mixes before because they've all been pretty awesome, and I was going to wait until Friday to get this one up [cuz it would be the freakin' weekend and all that], but I needed a quick post to drop on everyone.
Intro | Terry Diabolik
Beeper (Shake It Down) | Sinden & Count Of Monte Cristal / Blaqstarr
The Party feat. Uffie (LA Riots Remix) | Justice (EXCLUSICE)
Ce Jeu (them jeans edit) | Yelle
Thou Shalt Always Kill | Dan Le Sac Vs. Scroobius Pip
patrick122 | Mr. Oizo
Yea Yeah (Flosstradamus Remix Final) | Matt & Kim
D.A.N.C.E (mstrkrft Remix) | Justice
Hearts On Fire | Cut Copy
Sea Lion (Chromeo Remix) | Feist
Running Up that Hill (Vocal Club Mix) | Prax Paris
New York (Teenager South of Houston Mix) | Eskimo Joe
Thunderous Bumps (Back from Japan Edit) | Spank Rock + Justice/Thunderous Olympians Remix
Pogo | Digitalism
Pro Nails | Kid Sister feat. Kanye West
[Myspace]
Dj Never Forget
[Mix]
"Down And Out At The Rooftop Hang"