Sky Larkin: New Song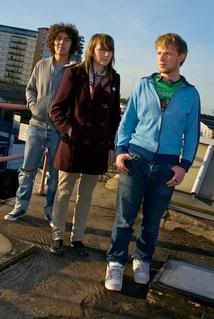 [Photo Credit: Ian Miller]

Sorry for the late post today, but I spent the morning at the dentist getting a tooth pulled. This hasn't been one of my favorite days, but alas, the pain has gone away and the percocet has sinked in! Sky Larkin continues to plug away in Leeds, and while a full-length seems pretty far off on the horizon, they still have something new for us. On April 2nd, Dance To The Radio will release their third compilation, called

Something I Learned Today

, which features some of our favorite new bands -- I Was A Cub Scout, Foreign Born, Black Wire and Sky Larkin. The Sky Larkin track is yet another mid '90s-influenced indie gem, one that first in nicely with all of the other great bands featured. If you happen to be in Leeds, many of the bands will be getting together for a pretty awesome celebration next Friday.


[Pre-order]
Something I Learned Today
[Myspace]
Sky Larkin
[mp3]
"Summit"