Manic Street Preachers: New Single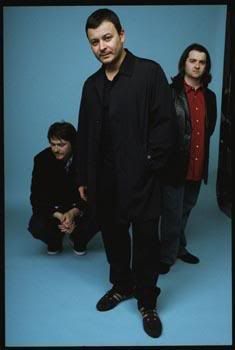 The Manics will never release records as great as

The Holy Bible

and

Everything Must Go

, but as with most great bands, they know their strengths and run with them. In the past deacde, they have excelled at writing impassioned, stadium-ready rockers, a sound that would have been out of place in the days of Richey, but fits the band perfectly now.

Send Away The Tigers

will be released in the UK on May 7th and to kick things off, the band is offering the first single "Underdogs" as a free download on their site. Their next single, "Your Love Is Not Enough" drops on April 30th, and it features Nina Persson from The Cardigans.



[Myspace]

Manic Street Preachers


[mp3]

"Underdogs"


[mp3]

"Your Love Alone Is Not Enough"