There will be music later...
but for now let's revel in the performance of Danny C. and the O's last night against the Yankees. A one-hitter is a fine way to end a season, albeit one that finds us in fourth place and a losing season for the ninth straight year.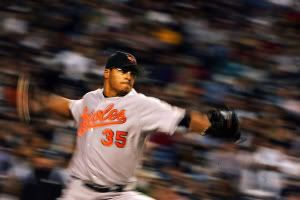 Go see bands this weekend...