The Horrors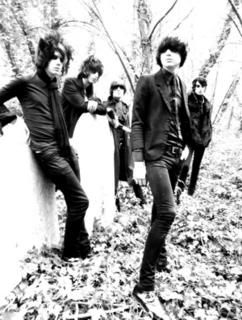 The Horrors hail from Southend, UK and are barely out of their teens, but have already shown their faces on the cover of NME, all on the strength of a boisterous MySpace page and a handful of stellar singles. I grabbed one of their songs off the interweb last year and while it showed promise, I wasn't totally sold, but this domestically released EP [on Stolen Transmission] is exactly what I was looking for. The band merge the sensibilities of

The Fall

and

Nick Cave

while adding a healthy dose of style and a gothic sheen.



MySpace:

The Horrors


Audio:

"Sheena Is A Parasite"


Audio:

"Death At The Chapel"