Emily Haines & The Soft Skeleton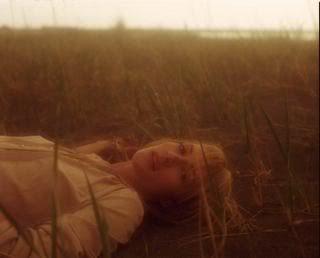 Metric's Emily Haines has been working on her solo album for four years, with all of the songs coming together in Los Angeles, Toronto, New York and Montreal. Despite being a departure from the sound of her primary band, these are the sounds that have always played in her head, and if it was up to her, that's where these songs would have stayed. On the advice of a friend, she laid down some of her favorites and invited some friends, including

Sparklehorse's

Scott Minor,

Broken Social Scene's

Justin Peroff,

Stars'

Evan Cranley and

Metric's

Jimmy Shaw to flesh out the sound. While the songs are primarily piano-driven with some string and horn arrangements, they pack the same kick you get from Metric.



MySpace:

Emily Haines


Audio:

"Our Hell"


Audio:

"The Lottery"