The Clik Clik Break Up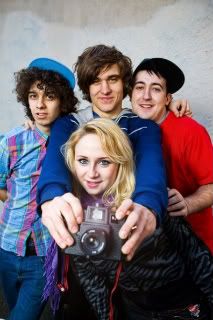 Myspace
//
"Went to a Party"
[Audio] //
"Did You Wrong"
[Video]
Another good band has split. From their Facebook:
Hey guys,

After much fun and laughter has been had with The Clik Clik we've decided to call it a day. We've all had a great time but just feel that it's time to try something different. You've all been amazing fans to us and we hope you've enjoyed the ride because we certainly have!

We'll be in contact with you all soon about what our future plans
are but until then, thank you very much!

Stefan, Maya, Henry & Dru - The Clik Clik x
Luckily we got to see them at the Great Escape this year!

Let's hope they have some more good music in them.
Labels: breaking up, Fulham, The Clik Clik