Fox Cubs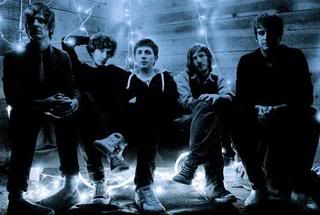 [Photo Credit: Nathan Jerome]


Myspace // "Beasts of England" [mp3]

I don't really go out drinking to get crunk anymore, but if I did the song "Beasts of England" would be my Saturday night anthem right now. Released a few months ago by a young five piece from the UK called Fox Cubs, the song is a punchy ode to drinking to excess that offers both a great motto to live by ("no mercy, no regrets") and a great overview of youth ("I'm dying on the inside, at least I lived before I died"). Though I'd wager that few party songs offer such a deep commentary on modern society, the song is nevertheless wonderfully catchy and fun.


Fox Cubs is currently unsigned and has been releasing singles on their own label, Kuko Audio Recordings, since forming in July 2007.
After a short tour with Pull Tiger Tail and support slots for Forward Russia and Future of the Left, it seems like the band is poised to break out this summer when they play the BBC Introducing stage at Glastonbury. I imagine that fans of bands like
The Pigeon Detectives, Delorentos, Editors, and White Lies will go crazy for Fox Cubs, so get on board now.

Labels: Delorentos, Editors, Forward Russia, Fox Cubs, Future of the Left, Kuko Audio Recordings, Pull Tiger Tail, The Pigeon Detectives, White Lies