Streetlights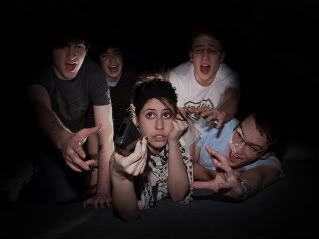 [Photo Credit: Jonny Walton]
Myspace
//
"Firefly"
[mp3]
Since visiting Leeds earlier this month and seeing some of the locals in action, one of the most impressive things about all of the bands in the city is that they are all quite different. The sole thing that connects the dance rock, math rock, indie pop and post punk bands is that they are good, and Streetlights are no different. The band's debut EP,

Three Short Words

, mines from the '90s without being a total throwback bring to mind Bald Rapunzel or perhaps a more sinister version of Captain. It's math pop that you don't have to be a nerd to like.

The band has just finished recording their second EP, which should be ready in a few weeks. Keep updated on their Myspace blog.

Labels: Leeds, Streetlights