CMJ 2k7 Preview: Die Romantik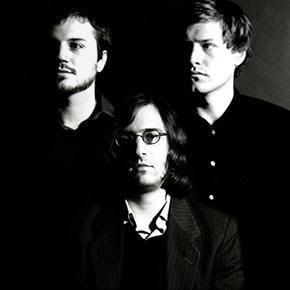 [Photo Credit: Ebru Yildiz]
Die Romantik
is a three piece from Brooklyn that plays a brooding sort of pop music with an interesting epic, yet theatrical flair. Think Belle and Sebastian mixed with Radiohead mixed with a touch of turn of the century chamber music (twentieth century, not twenty first). I haven't heard their entire debut album, but I'm definitely intrigued and can't wait to hear more of this promising band at CMJ. They'll be joined on stage by Division Day, Air Traffic, Dragonette, Arizona, and Christopher Denny, so don't miss it!
10/17: The Canal Room [ASCAP CMJ Showcase--11:30pm]
11/15: Bowery Ballroom
[Myspace]
Die Romantik
[mp3]
"Narcissist's Waltz"