The Format: Free Album Download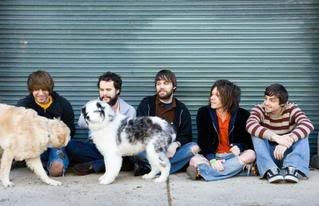 Heads up: Make sure to click over to The Format's website for a free download of their quirky breakthrough album,

Dog Problems.

Highlights include the breezy pop tune "She Doesn't Get It," the slow melodramatic crescendo of the circus-y "I'm Actual," and the ridiculous honky tonk jazz inspired "Dog Problems" (listen for the clarinet solo!). The indie pop group decided to give the album out for free to celebrate the one year anniversary of its release. All you have to sign up for their mailing list, which is a small price to pay to witness the slow combustion of the record industry (just kidding, I think promotions like this actually help profits in the long run). Act now, the download will be taken down on July 16th.


[Myspace]
The Format
[Free Album Download]
Dog Problems