The Gray Kid: Tour/New Album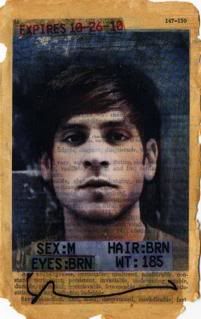 I just saw a girl wearing a fannypack. Could irony fucking die right now?
But enough with the complaining, at least for right now. On top of just completing his next album [more details on that later], LA's
The Gray Kid
will be playing a handful of shows outside of the SoCal area, including a June 12th engagement with Datarock. If you don't already have it, pick up the electro/hip hop banger

...5, 6, 7, 8

here.
May 28 [tonight!] @ Viper Room -- LOS ANGELES, CA W/ Nico Vegas
June 12 @ Independent -- SAN FRANCISCO, CA w/Datarock
July 7 @ Museum of Contemporary Art -- LOS ANGELES, CA "DJing"
July 11 @ King King -- LOS ANGELES, CA Kid Dangerous Clothing Launch
July 31 @ Troubadour -- LOS ANGELES, CA w/ Oliver Future
Aug 21 @ Art Bar -- LAS VEGAS, NV
[Myspace]
The Gray Kid
[mp3]

"Lonely Love"