Babyshambles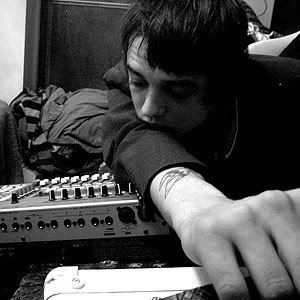 Babyshambles are one of the two [and arguably, lesser] bands that formed from

The Libertines'

ashes. Pete Doherty is a megastar in his homeland, but he is mere tabloid fodder here in the States, which is a shame because The Libs were fucking amazing. I mean seriously, does is get any better than "Time For Heroes"? The reason they worked so well as a band was the fact that Doherty and Carl Barat were able to come together and fuse their songwriting talents, and we knew it was something that wasn't going to last forever.

When Babyshambles released

Down In Albion

late last year, it was met with a ton of fanfare, but despite a few solid singles, the album fell flat. I don't want to write them off yet -- Doherty is genuine, but troubled talent, and rock music is filled with them. If he can get his shit together, he has the potential to put out more great albums. Their follow-up,

The Blinding EP

, will be released on December 5th through Capitol Records. It will be interesting to see what Doherty has decided to lay down this time -- let's hope it's better than the album.



Buy:

Down In Albion
MySpace: Babyshambles


Audio:

"Fuck Forever"