The KBC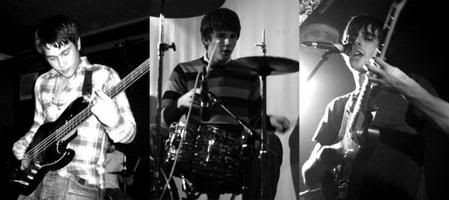 The KBC come at us from the UK with a sound that is reminiscent of their recent tour mates The Sunshine Underground and Forward, Russia!-- taut, danceable punk that allows the basslines to dictate the final destination. They will release a limited edition double A-side single on February 6th and should have an album out later this year.
MySpace: The KBC
Audio: "Penny For Your Thoughts"
Audio: "Test The Water"