Lightspeed Champion: New Song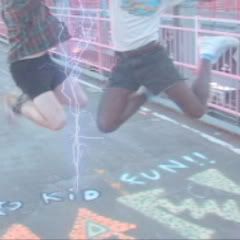 Myspace
//
"Heavy Purple"
[Audio]
Feeling a bit wistful, I decided to browse some of the old Lightspeed Champion videos on Youtube, at least the proper ones, as each one of has something special about it that makes me feel all warm inside. "Tell Me What It's Worth" reminds me of walking around London, and the pure joy that it gives me, while "Midnight Surprise" is one my favorite songs. The concept of the video could easily fall flat on its face, but the finished product works brilliantly.

"Tell Me What It's Worth"


"Midnight Surprise"


Mr. Hynes has moved from London to Brooklyn and is working on his second album. "Heavy Purple" is a teaser of what's to come, and while it may exhibit a bit too much of Prince, it's still a killer song. According to him, it "sounds nothing at all like the album, just a bit of fun..."
Labels: Brooklyn, Lightspeed Champion, London, new song