Is Tropical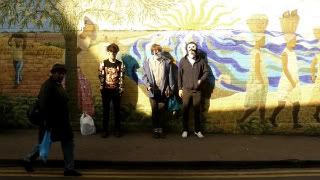 Myspace
//
"I'll Take My Chances"
[Audio]
London trio takes the sound that Metronomy mastered and runs with it in new and strange directions. Over the course of one song the band comes off as both creepy and precious, which is perfectly fine for a night out at the club. This is electronica that is more concerned about hooks and melody than your local popster, but the band isn't afraid to throw you for a loop either -- they don't want you getting too comfortable.
While their tunes on Myspace are merely just a start, it seems to be a pretty damn good one to me.
Labels: Is Tropical, London