Entrepreneurs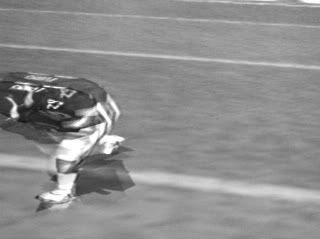 Myspace
//
"Offensive Coordinator"
[Audio]
Although it's been a few months since Brighton trio Elle Milano called it quits, it doesn't mean we've stopped mourning them in the Exitfare office. Their legend has only grown, from us waxing nostalgic about the two gigs we caught from them at the Great Escape last year to Beth commenting to me today about good Psirens were. It's obvious that Adam Crisp, a member of both of those outfits, has something quite special going on in the songwriting department.
Entrepreneurs is his latest project, one that is a complete left turn from what he has done in the past. As far as we know, it's just him and an odd assortment of instruments. It's electronic, but it still retains the same wry cynicism we came to love from the Milanos. He's even tried his hand at some remixing, include an excellent reworking of a Hannah Shark (of Arthur) song.
Labels: Elle Milano, Entrepreneurs, Hannah Shark, Yately