Birdmonster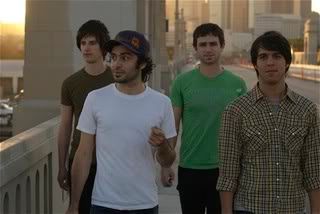 Myspace // "Born To Be Your Man" [mp3]

We've been huge Birdmonster fans for a few years now, since before the band even released their amazing debut album,

No Midnight.

It's easy to fall in love with the group, because--besides being made up of the nicest guys around--their music evokes the best of Bruce Springsteen and their live shows are positively electrifying. Though I've only heard a few songs off of the new album, I've been told by reliable sources (cough Dany) that it is even better than their debut.

From the Mountain To the Sea

will be released digitally on August 5 and then physically on September 2 by the FADER label.

Labels: Birdmonster, Bruce Springsteen, Fader, San Francisco