Steve Aoki Album Stream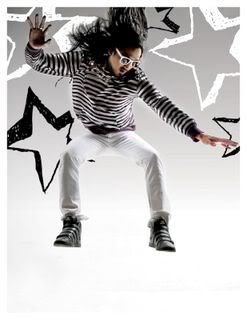 Myspace
//
Pillowface & His Airplane Chronicles
[Album Stream]
Steve Aoki's
debut album

Pillowface & His Airplane Chronicles

drops soon (help with the date, anyone?) and since he is such a big star, he's taken over the biggest music site on the internet,
Imeem
. His entire album is streaming there now -- the only catch is that you have to login.


Those of you that are designers have a chance to win some swag if you make a logo that screams "Steve." Read about it
here
.