Girls Can't Dance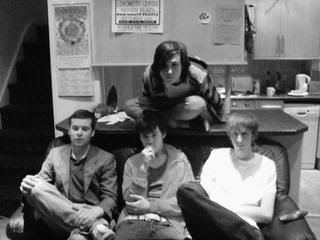 Myspace // "Plastic People" [mp3]

Hailing from the current music capital of the world,
Girls Can't Dance is one of the best up and coming bands in
Leeds right now. The group formed last year at university over a mutual love of music and the boredom that results from being broke. Stylistically, Girls Can't Dance probably fit into the new rave genre pioneered by Klaxons and XX Teens though based more on a classic punk and new wave foundation. It's a gritty, intense and wholly enjoyable sound, one that gets your blood pumping in a very virile and animalistic way. This band has a huge future in front of them, I'm definitely excited to see how they continue to develop in the months ahead.