The Alones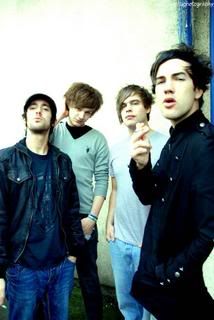 [Photo Credit: Heather Norris]

Myspace // "Falling From The Sun" [mp3]

Earlier this week, The Alones jumped on the whole

release your music for free

bandwagon by offering up their Spread The Word EP for free download. The five songs are decidedly British in influence, running the gamut from straight ahead British rock in the vein of Oasis to classic British punk reminiscent of the Sex Pistols. As I've said multiple times before, The Alones are a top notch band and their songs are thoroughly enjoyable, so download the EP for free while you can by clicking here!