Kate Nash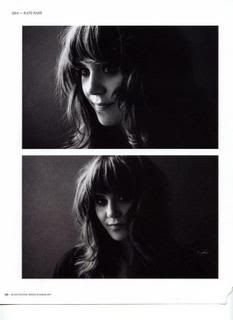 I don't like sleeping on great new music because seriously, my job is to find the new stuff for you to rock. I am completely guilty of this with
Kate Nash
on a number of levels, especially being the obsessive

NME

-reader that I am. When I was in Montreal a few weeks ago, I saw her debut

Made of Bricks

on sale [it's out in the States next year], so I decided to finally give her a shot. I was not disappointed, as she imagines Regina Spektor as a Brit and with a bit of a hankering for electronics, plus the cheekiness of Lily Allen.
The

Foundations

EP is currently available now both digitally and at traditional retailers.
[Myspace]
Kate Nash
[mp3]
"Mouthwash"
[mp3]
"Fluorescent Adolescent"
[Arctic Monkeys cover Live on BBC Radio 1]
[Video]
"Foundations"