The Wombats: I Screwed Up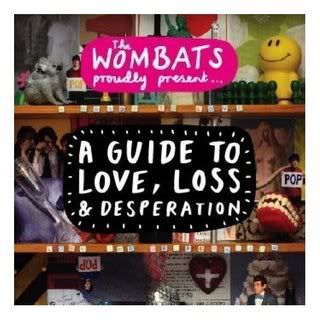 A couple of months ago I reported that
The Wombats'
debut album would be out
this week
. Obviously, I was wrong. I really wish I knew where I read that so I could punch them.
The real release date is Monday, November 5th, and it will be available through all of your favorite retailers. If you're in the UK, go buy it, the album is brilliant! A US date is pending, but I hear it will be sometime early in the new year.
[Preorder]
A Guide To Love, Loss & Desperation
[Myspace]
The Wombats
[mp3]
"Let's Dance to Joy Division"