Mobius Band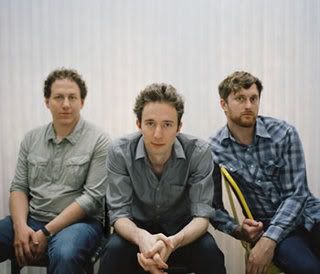 I know, I know... I wrote about Mobius Band last week. But I literally just got my hands on another new song from their forthcoming sophomore album

Heaven

and felt the overwhelming urge to share it. "Friends Like These" is a weird little song, comprised solely of detached vocals, a bizarre tone-shifting synth riff, and simple electronic drum blips. The song is decidely less lush than the album opener ("Hallie," the track featured last week), but somehow "Friends Like These" seems to be the catchier of the two. I can't stop playing it, which is annoying my boyfriend to no end. I'm going out on a limb here, but I think

Heaven

is definitely going to be a contender for my favorite album of the year.



[Myspace]

Mobius Band


[mp3]

"Friends Like These"