Tubelord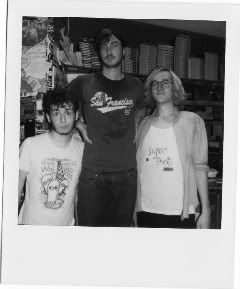 Myspace
//
"Night of the Pencils"
[Audio]
I've been really torn about my love for
Tubelord
. On the surface, they're just a hardcore-loving group of emo misfits, but if you dig deeper, there is much more going on. While the band might be appreciated by the eye-liner wearing set, their music is intricate and their vocalist has pipes for the ages. The band says that they sound like "Biffy Clyro having fun," which I tend to agree with. The band's latest single, "I Am Azerrad," which is limited to 500 copies, is out now.
The band's next gig is Dec. 6th for Bonefest in Leeds, which has a very promising lineup that includes Pulled Apart By Horses, Dananananaykroyd, and many others.
Labels: Kingston, new single, Tubelord