Mechanical Owl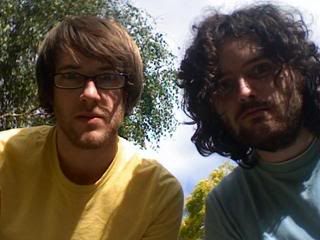 Myspace
// "RSPCA" [mp3]


Yet another gem from Leeds, Mechanical Owl is the solo project of Mike Payne. His tunes come down somewhere between melancholic indie and varied electronica, with lyrics that paint a picture in a Belle & Sebastian sort of way. The recent
Snowdonia EP
shows a musician that's influenced by every band he hears, as well as the sights and sounds that surround him with six memorable tunes.


In addition to this project, he can be found in
Mrs. Dice Feet
(with Nic Burrows) and Crayon, which is a pop band rounded out by Harry Dean and Nic Burrows.