Athlete: New Album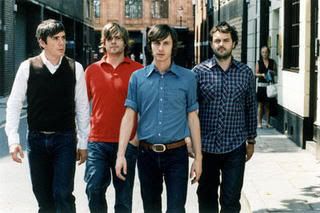 Beyond The Neighourhood

,
Athlete's
third album, is set to be released on September 25, 2007 through
Astralwerks
. The band has been busy in the past couple of years, between recording the new album in their South London studio, touring with the likes of Snow Patrol and U2 and performing on
Jimmy Kimmel Live
.


Here's the tracklisting:
# In Between 2 States
# Hurricane
# Tokyo
# Airport Disco
# It's Not Your Fault
# The Outsiders
# Flying Over Bus- Stops
# Second Hand Stores
# In The Library
# Best Not To Think About
# This Is What I Sound Like
[Myspace]
Athlete
[mp3]
"In Between 2 States"